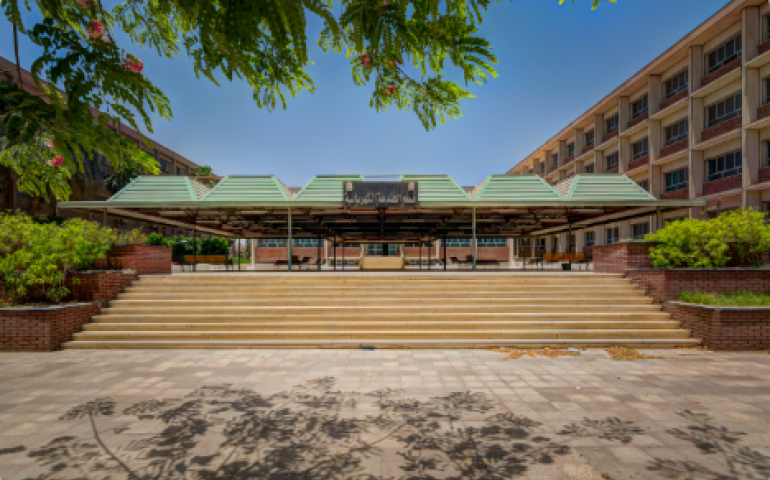 Overview
Electrical engineers design, develop, test and supervise the manufacturing of electrical equipment, such as electric motors, radar and navigation systems, communications systems and power generation equipment
The purpose of the Electrical engineering department at AUN is to bring together the faculty members, staff, and resources to meet  the  following educational objectives which are
To prepare its students for successful and productive engineering careers, with emphasis on technical competency, and with attention to teamwork and effective communication.
To provide the students with the needed knowledge to prepare them  for joining post- graduate studies and for life-long learning in electrical engineering and related fields.
To endow the students with a sense of professionalism with encouragement of professional ethics, professional licensing, and active participation in the affairs of the profession.
"Electronics and Communications" Program
The electronics and communications program is providing undergraduate educational opportunities with high quality levels and standards in electronics and communications engineering that could prepare students for successful careers in industry, academia, and research-oriented professions.....  Read More
History
Studying Electrical Engineering started in the 1958/1959 academic year, at that time the department had only two sections: Power Section and Communication Section. Now, the department has three sections: Electronics and Communication Section, Computers and Systems Section, and Power and Machines Section.
From 1958 to 1978, the Electrical Engineering Department was located in the Mechanical Engineering Building, and in 1987
Later in 1987, the department moved to its new location which it still occupies till now, In addition to, A computer center was established in the department for studying and research purposes.