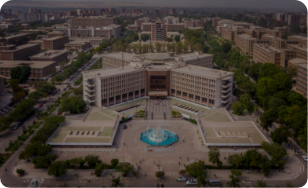 Prof. Ahmed Al -Minshawi, Acting of the President of Assiut University, announced that the University Dental Hospital has conducted an initiative to detect and raise awareness of oral cancer for free under the slogan # Feel Assured_ Know_ Participate on August 27th 2022 at 8 o'clock for free for its community message in Assiut Governorate and all the governorates of Upper Egypt.
Prof. Mohamed Abdel Majid Qatamish, Dean of the Faculty of Dentistry, stated that the Dentistry Hospital is conducting this initiative under the supervision of Prof. Mohamed Nahed Attia, director of the hospital.
Prof. Mohamed Nahed stated that the aim of the initiative is to correct the misconceptions, raise public awareness and identify symptoms and changes in the mouth tissues that require the direct orientation of specialists for safe treatment and then achieving complete recovery, God willing, as the initiative includes free detection of patients and then awareness of these symptoms.