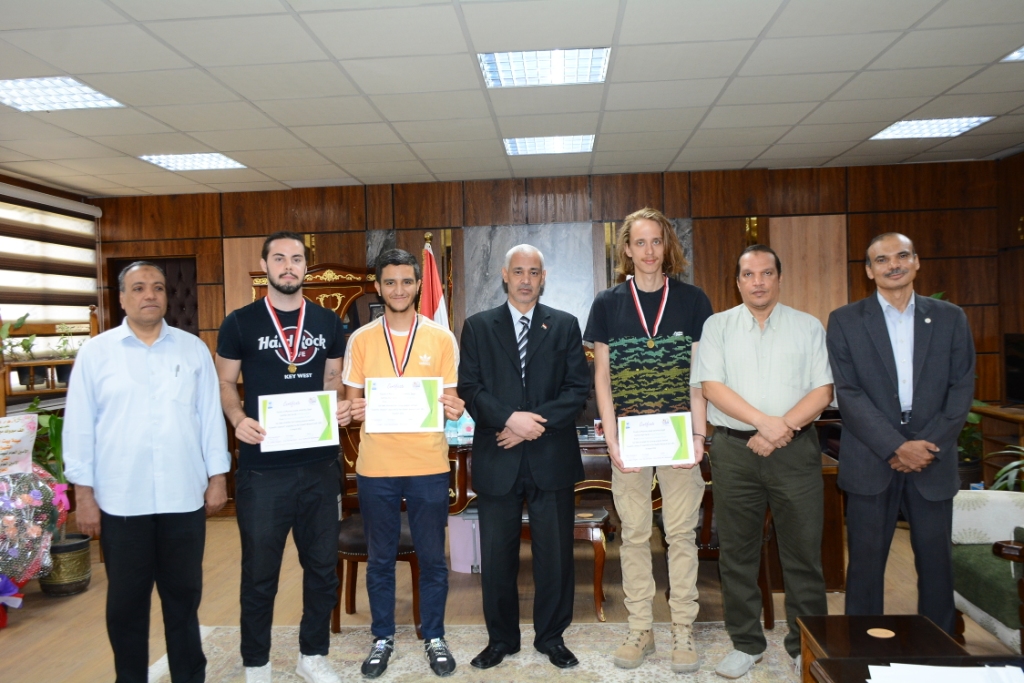 Prof. Ahmed Al -Minshawi, Acting President of Assiut University, stressed the continuation of the work strategy at the university aimed at consolidating the bonds of scientific cooperation and joint work with all Arab and foreign educational and research institutions in various countries of the world in a way that works to enrich the scientific movement and achieve knowledge, intellectual and social communication by identifying the cultures of other peoples.
This came during the reception of Prof. Ahmed Abdel Mawla, Dean of the Faculty of Pharmacy and the Acting Vice President for Education and Student Affairs with a student delegation affiliated with the student exchange program of the Faculty of Pharmacy, in the presence of Prof. Hassan Refaat, Vice -Dean of the College of Pharmacy for Education and Student Affairs, in addition to the presence of 3 students from the delegation.
During the meeting, Prof. Ahmed Abdel -Mawli explained that the visit of the student delegation comes within the framework of scientific training in the student research unit at Assiut University in conjunction with the student exchange program in the field of pharmaceutical research in August, as he honored three international students and gave them Certificates of appreciation and medal in honor of them, those students are Nicolas, Mohamed and Kamil, from France and Poland.