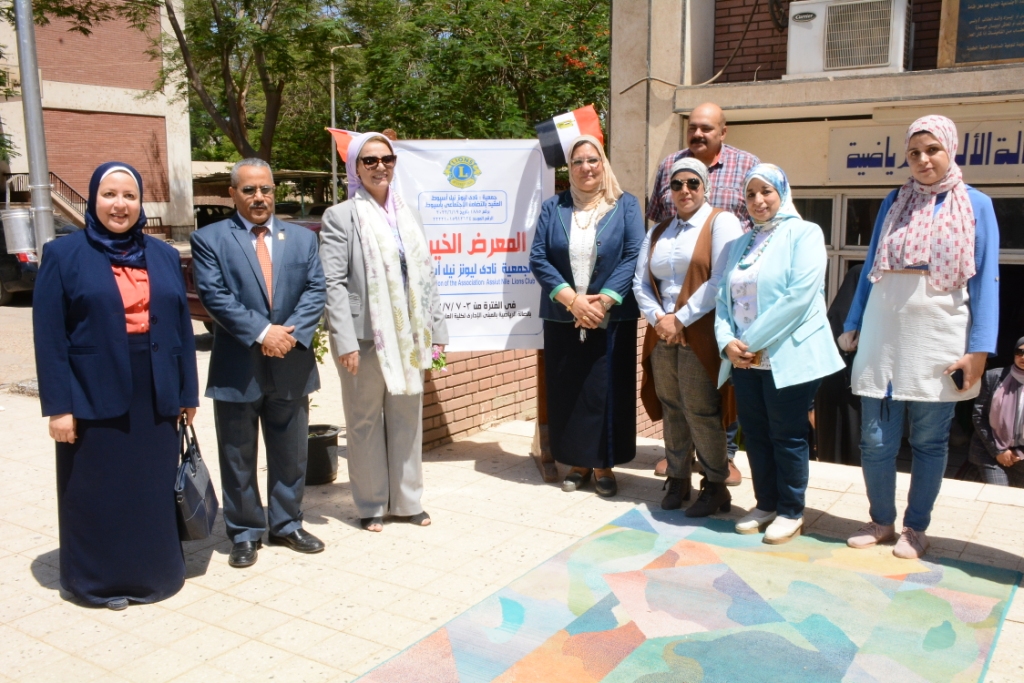 Under the patronage of Dr. Tarek El Gamal, Assiut University President, Dr. Maha Kamel Ghanem, Vice-Chancellor of the University for Community Service and Environmental Development, has, in the presence of Dr. Nagwa Abo Al Maa'ly, General Supervisor of the fair, and a number of the club's female members in Assiut, opened the "Assiut Nile Lions" club charity fair which is being held at the Faculty of Science gymnasium from the 3rd to the 7th of July 2022.

Dr. Maha Ghanem, for her part, stressed on the diligence of the university, headed by Dr. Tariq Al Gamal, to look after its employees and students in all respects, be it social, medical, educational…etc., particulary its impaired subjects to help meeting their basic needs. She further pointed out that the university management spares no effort in communicating with its impaired employees and students to encourage them to work even harder and strive.

Dr. Nagwa Abo Al Maa'ly, General Supervisor of the fair, stated that the charity fair has been organized by the own efforts of the club's female members solely, and added that the fair contains 2500 different pieces of children, men and women clothes, in addition to some kitchenware, electrical appliances, books, stationery and children's toys available at a nominal price starting at LE 5 up to LE 20 for each piece.