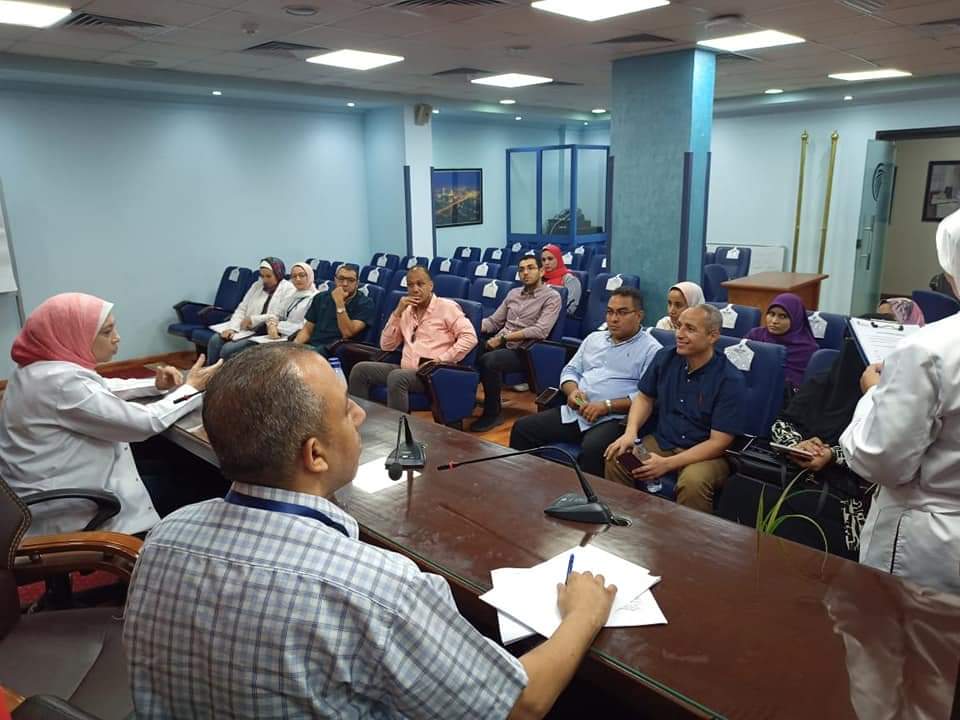 The quality team of Al-Rajhi Hospital, Assuit University, organized a field tour to Egypt Air Hospital that is accredited by the General Authority for Healthcare Accreditation and Regulation (GAHAR) to share experiences and knowledge in the field of quality assurance standards and mechanisms under the auspices of Prof. Ahmed Al-Minshawi, President of Assuit University; Prof. Alaa Attiya, Dean of the Faculty of Medicine and Chairman of the Board of Directors of the University Hospitals; and Prof. Ihab Fawzy, Executive Director of the University Hospitals and under the supervision of Prof. Sherif Kamel, Manager of Al-Rajhi Liver Hospital.
This comes as part of Assuit University Hospitals' keenness to apply health quality standards within their hospitals to improve and develop the medical services provided and to learn about the procedures and policies which are followed within the hospital and which helped in obtaining accreditation. This was also done to learn about the hospital's vision of quality and ways to achieve it. This visit is one of many future field visits organized by University Hospitals to different accredited hospitals.
The team included Dr. Amira El-Sayed, Dr. Olfat Mohamed Ahmed, Dr. Amany Ibrahim, Dr. Samia Khalaf, Dr. Khaled Aly, Dr. Farag Abdel-Hameed, Dr. Mostafa Ahmed, Dr. Amany Hatem, Prof. Islam Ahmed, Miss. Asmahan Serag and Miss. Asmaa Saber.