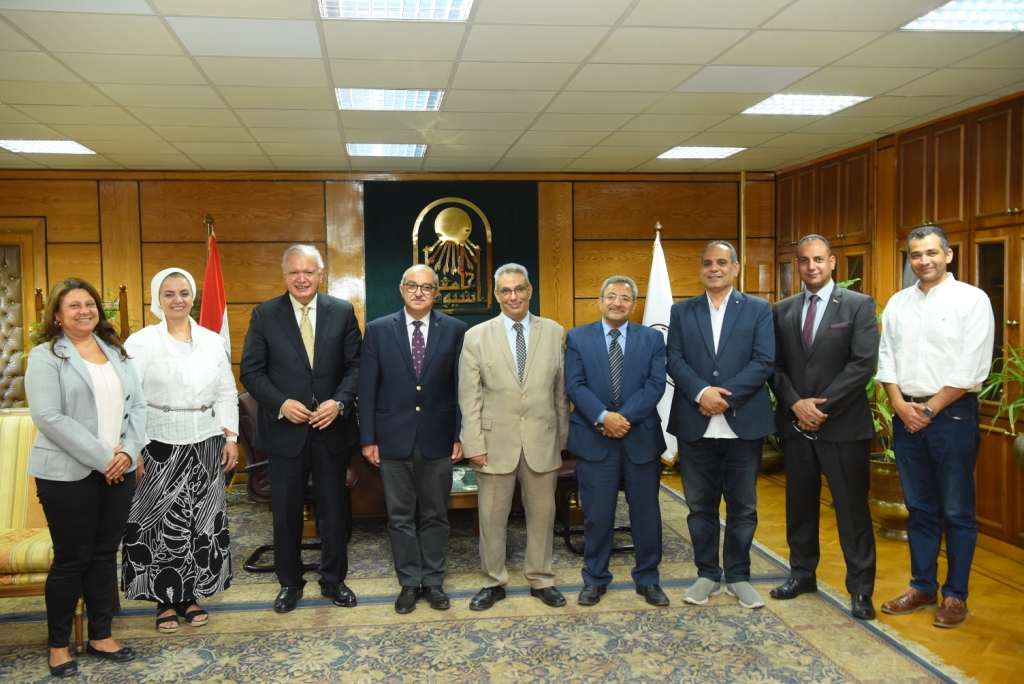 Dr. Tarek El Gamal, Assiut University President, welcomed the ambassador, Mohamed Al Oraby, the former Egyptian Foreign Minister, after his attending the closing session of the Arab League Simulation Model in its tenth session organized by the Political Education Department, the General Department of Youth Welfare in conjunction with the university student union. The session was also attended by Dr. Maha Al Ghanem, Assiut University Vice-Chancellor for Community Service and Environmental Development; Dr. Alaa Abd Al Hafeez, Dean of the Faculty of Commerce; Dr. Abd Al Salam Newer, Head of Political Science and Pubic Administration Department; Dr. Ahmed Shoreit, Director General of Youth Welfare Central Administration; and a number of other heads of department at the university.
During the meeting, Dr. El Gamal hailed the ambassador's taking place in Assiut University community as a consultant for the Business Information Systems Program (BIS), one of the most significant private programs at the Faculty of Commerce. Moreover, Dr. El Gamal showed his gratitude to the ambassador for his constant endeavor to participate in the simulation models sessions held by the university for the purpose of raising the political awareness of its students and teaching them how to purposefully take part in their country's political and economic life.
The ambassador then added that he cherishes Dr. Tarek El Gamal as an honorable scientist, an outstanding academic and a successful leader; and he wished him all success in the rest of his scientific and practical career after the end of his presidency for reaching retirement age.