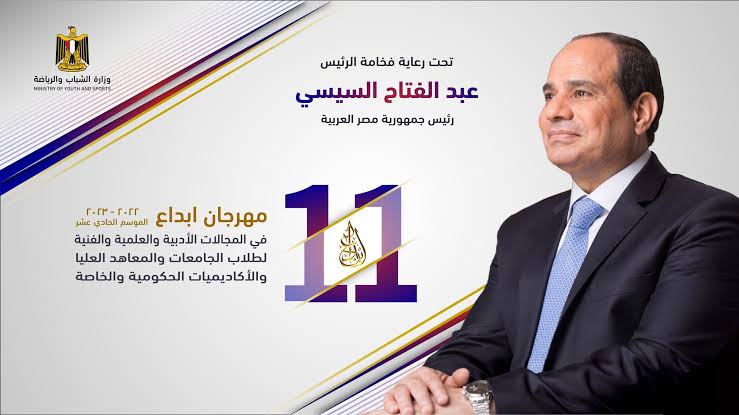 Prof. Maha Ghanem, Acting President of Assiut University, announced that Mahmoud Mohamed Sayed Ali, a student at the Faculty of Medicine, has advanced to the final round of the 11th Creative Festival in the literary, scientific, and artistic fields for university and higher institute students, as well as government and private academies (in the field of theatrical composition). He will present a work titled "The Missed Future," under the auspices of His Excellency President Abdel Fattah El-Sisi, President of the Republic, and Dr. Ashraf Sobhy, Minister of Youth and Sports.
Prof. Maha Ghanem praised the various student activity fields for their exceptional and productive movement, emphasizing the university administration's keenness to encourage its students to participate actively in various student activities and provide full support to discover and develop their creativity and talents.
In this context, Dr. Ahmed Abdel Mawla, Acting Vice President for Education and Student Affairs, emphasized the keenness of Assiut University students to participate actively in student activities, stressing that organizing such events aims to attract students' attention to participate and adopt talents worthy of attention and support. He pointed out that such events play an important and productive role in preparing and refining the student's personality, developing their creative skills, creating a spirit of competition among our students, and exchanging cultures, opinions, and ideas.
In a related context, Dr. Ahmed Sharit, Director General of the General Administration for Sponsorship, explained that the judging committee in the field of theatrical composition includes the artists Firdous Abdel Hamid, Mahmoud El Hadini, and Abu Al-Ala Al-Salamoni. The judging will take place on February 1, 2023, and the departure will be on February 2, 2023, at the Youth City in Abu Qir, Alexandria Governorate. He also noted that Assiut University's participation is under the supervision of Mr. Hashem Sayed, Director of the Cultural Activity Department.