Dean of the Faculty Of Science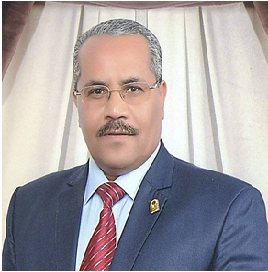 It is my great pleasure and honor to welcome you to the official website of the Faculty of Science at Assiut University. We believe that knowledge in basic sciences is the main foundation for advancement in a society and this is what encourages us to take the challenge of establishing and maintaining high levels of teaching and research in basic sciences. We award bachelor degrees in more than twenty branches of basic sciences which makes us one of the nation's most scientifically rich academic institutions. In addition to, we award post graduate degrees (M.Sc., Ph.D. and honorary degrees). Our faculty is accredited by the National Authority for Quality Assurance and Accreditation in Education. Being the first to be accredited among the different faculties of science in Egypt is the result of our work and dedication. The faculty is well equipped with teaching and research facilities as well as highly qualified staff. Most of our academic staff obtained their degrees from renowned universities. This enriches our research fields and keeps us up to date with the most advanced trends in science. The faculty of Science has a long history of 19 years of success. Through the 19 years, the faculty has been a notable supplier of well-educated alumni, not only in the Egyptian society, but also in other countries.We work on  creating a hospitable environment for all our students and staff to help them excel in their learning and research. The faculty has established several units whose tasks are directed toward the enhancement of learning, teaching, research, and community services. These units aim to keep a dynamic interaction between the faculty and its environment. You can browse through our website for more information or contact us any time.
Prof.Abdel-Hamid Abu-Eldahab darwish Abu-Shely
Dean of the Faculty of Science.