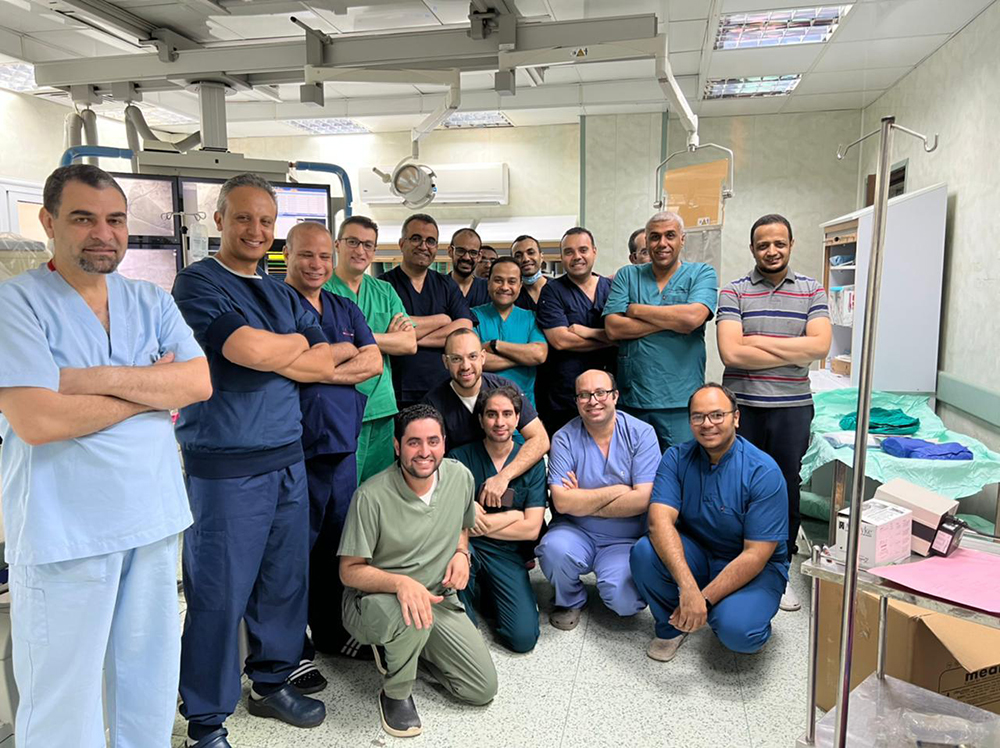 Tarek El Gamal, Assiut University President, announced that the University Heart Hospital has launched the catheter aortic valve transplantation program which is performed on patients with severe aortic stenosis. This comes as part of the university administration's keenness to harness all scientific and financial capabilities to enable Assiut University Hospitals to perform the role entrusted to the, and part of its responsibility as the largest medical city in Upper Egypt which has an upgraded medical service system to help more than 2 million patients who frequent it annually.

Dr. Alaa Attia, Dean of the Faculty of Medicine and Chairman of the Board of Directors of Assiut University Hospitals made clear they began planning for the program implementation years ago when they also started preparing a number of medical cadres capable of performing this operation who were sent to specialized training courses regarding that program. The program was officially launched this week within the scientific program prepared for the visit of Professor Dr. Mohamed Saad, Professor of Cardiology at Kiel University, Germany.

Ehab Fawzy, Executive Director of Assiut University Hospitals, also praised the medical progress achieved at the University Cardiac Hospital, which was established and equipped with advanced medical systems under the supervision of Dr. Ahmed El-Minshawy, Vice President of the University for Postgraduate Studies and Research and Professor of Cardiothoracic Surgery. He further added that the hospital is showing diligent effort and keenness to provide a distinguished medical service at the highest level of quality, and that it has promising cadres who have been trained inside and outside Egypt on the most precise and complex methods of diagnosis, treatment and
Hosam El-Araby, Director of the University Cardiac Hospital, announced that the first days of launching the catheter aortic valve transplantation program, in coordination with the specialized team formed in the hospital during this year, witnessed successful conduct of 12 complex cases of chronic total occlusion of the coronary artery. A complex case suffering severe calcification in the arteries was also rescued. It was treated with a suction device recently supplied at the University Heart Hospital as part of the efforts made by Assiut University to modernize the services provided to the cardiac patients and to keep pace with the latest technologies globally.