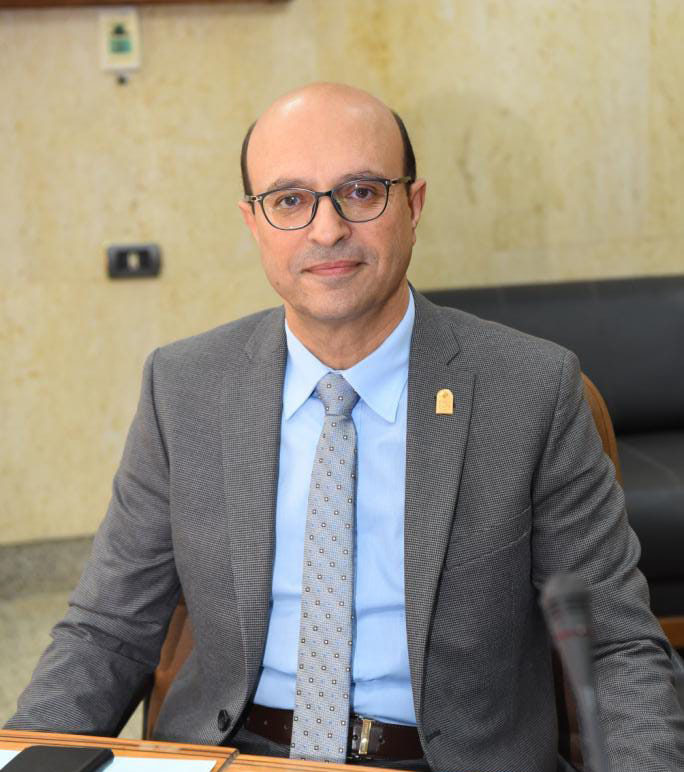 The Faculty of Nursing organises the third annual international conference for nursing faculties in Egyptian universities in Upper Egypt and the fifth for the Faculty of Nursing under the title "Health and a Safe Environment" under the auspices of Major General Essam Saad, Governor of Assiut, Dr. Environment, and Dr. Ahmed Abdel Mawla, Acting Vice President for Education and Student Affairs, from 19th to 20th February in the eighth hall in the University's administrative building.
In a related context, Dr. Samah Muhammad Abdullah, Dean of the College of Nursing and Conference President, stated that the conference will cover a wide range of topics, including environmental health, climate change, health sustainability development, improving the well-being of the workforce in the workplace, the cost of health care, and green management, with the participation of international universities such as Zarqa University and the College of Public Health. In addition to the University of Alabama at Birmingham, there are universities in Qena, Sohag, Fayoum, Beni Suef, and Assiut. The meeting will also include participation from the Hamad Medical Company in Qatar, the Ministry of Health and Population, and the Magdi Yacoub Foundation.
It is worth noting that on the sideline of the conference, a workshop on "Palliative Care" and another on "Advanced Research Methods" will be held. The Musical Band of the College of Specialized Education, commanded by Dr. Montaser Al-Qulali, will also perform an artistic concert.