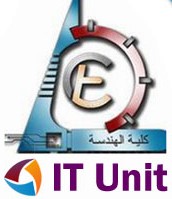 The President of Assiut University conducts an inspection tour of the sectors and units of the Faculty of Engineering. He confirms: The College of Engineering is a house of expertise for the community
Minshawi: The Faculty of Engineering keeps pace with the requirements of fourth-generation universities and future jobs
Prof. Dr. Ahmed El-Minshawy, President of Assiut University, conducted this morning an inspection tour at the Faculty of Engineering, where he was received by Prof. Dr. Nubi Mohamed Hassan, Dean of the Faculty of Engineering, Prof. Dr. Ezzat Marghani, Vice Dean for Education and Student Affairs, Prof. Dr. Mohamed Safwat, Vice Dean for Community Service and Environmental Development, Prof. Dr. Moamen Taha Hanafi, Vice Dean for Graduate Studies and Research, and Dr. Walid Abu Al-Wafa, Director of the Workshops Department at the Faculty of Engineering. And a group of faculty professors from various departments and a number of employees and students.
Dr. Ahmed El-Menshawy began his inspection tour at the "Internet of Things (IOT)" laboratory, Department of Biomedical Engineering, which is one of the leading model laboratories at the level of Egyptian universities, and specializes in providing Internet of Things technology, embedded systems, and manufacturing mechanisms such as three-dimensional printing machines, praising the role of the Faculty of Engineering as an integrated house of expertise, specialized in providing distinguished engineering services, and its various units that keep pace with the digital age, and the requirements of fourth-generation universities and future jobs. Prof. Dr. Reda Ragab, coordinator of the program, was in the honor of receiving him, where Dr. Mohamed Medhat Tawfiq Abdel Rahim, supervisor of the laboratory, reviewed some modern devices and machines at the Faculty of Engineering, such as the CNC device and the 3D printer.
Prof. Dr. Nubi Mohamed Hassan explained that the tour of the President of the University included a visit to the student projects exhibition, which numbered about 40 projects for college students in its various departments, and the projects of the students of the Civil Engineering Department varied between the designs of bridges, factories, suspension bridges, hospitals, covering factories and garages, and the projects of the Mechatronics Department varied between designs of a line for the production of expiration date printing, a robotic arm, and elevators, as for electricity and communication projects, including a 3D printer, a satellite, and a submarine.
Prof. Dr. Nubi Mohamed Hassan added that the visit of the President of the University concluded with an inspection of the Center for Engineering Studies and Consultations, pointing out that he has an important role in preparing designs and projects, supervising implementation, conducting laboratory and field tests and experiments, providing training courses, conducting studies, technical reports, and consulting in various engineering disciplines, as well as achieving leadership in this field at the national, regional and international levels, according to the highest quality standards.