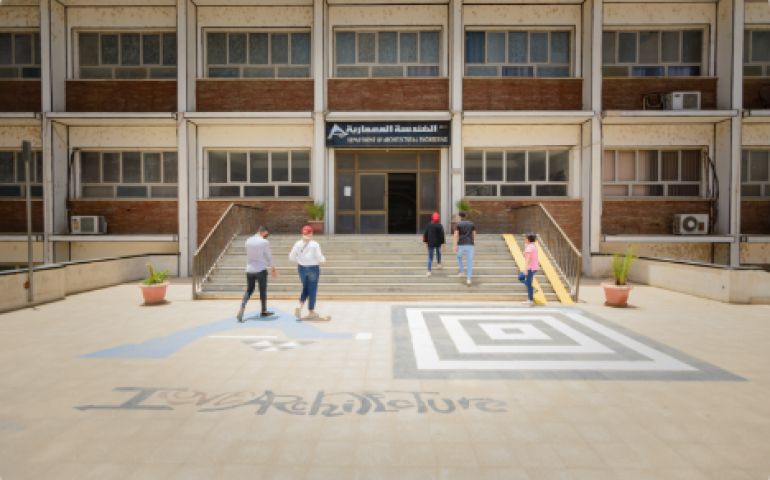 The mission of the department of Architecture at the Faculty of Engineering –AUN is providing a distinguished architectural and urban planning education that is unique in both its diversity as well as its specialization. An Architecture graduate must have the power of imagination, intellect, and empathy with human needs; in addition to, the ability to interpret them in an architectural language that is both contextual and relevant. Adaptable to change and proves an asset for years to come.
The department of Architecture aims to set aside a clear vision of the complementary nature of the architectural design and to identify the strategic, cultural, social, and aesthetic needs; in addition to, the awareness of technical and legal knowledge. Moreover, it intends to deepen the knowledge of architectural expertise to facilitate the process of student understanding of the architectural vocabulary used in the architectural design, as well as strengthening drawings skills and 3-D problems solving capability.
History:
In 1959, the committee took the decision to introduce the Department of Architecture Engineering, then in 1960/1961, the study begun.
From 1959 to 1963, the Architecture Engineering Department was occupying the basement and the first floor of the Mathematic department in the faculty of science.
Later, in the academic year 1963/1964 the department moved to the 4th floor in the Mechanical engineering department.
Then, In the academic year 1984/1985 A new building for Architecture was completed; The department's building is in an area of 6000 m2, and the building consists of three floors.
An Engineering student must first pass the preparatory year, then specialize in Architecture. The required period of study in the department is four years plus the preparatory year in order to obtain a Bachelor degree in Civil Engineering.