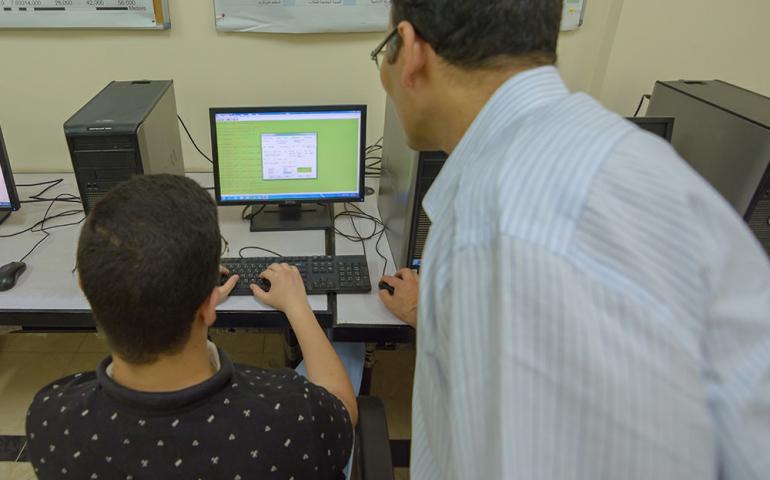 Overview
We present excellent curricula in various branches of information systems through applying scientific research under the international standard policies and presenting high quality and positive interaction between the role of the department in servicing the environment, and developing community.
Information Technology department aims to achieve the following purposes:
Generating experts in Information Technology and management of data by qualifying them with theoretical assets and applications to prepare them for global competition in the development of computer technology and information.
Conducting studies as well as scientific and applied research in the field of Information Technology that have a direct impact on social development.
Providing scientific and technical advice and assistance to institutions and agencies that use the techniques of Information Technology and components concerned with the technology.
Organizing seminars and holding scientific conferences to upgrade the scientific level among the specialized cadres.
Concluding scientific agreements with the corresponding bodies and institutions at the local, regional and global levels with the aim of experiences exchange and conducting research related to computer specialties.
 Proposing to create units of a special nature for specialized and advanced research in the field of computers
Awarding an applied computer science Diploma for students from different faculties to raise the number of graduates who can respond to the current need in the labor market.
Participating with specialized agencies for the development and Arabization of computer software.