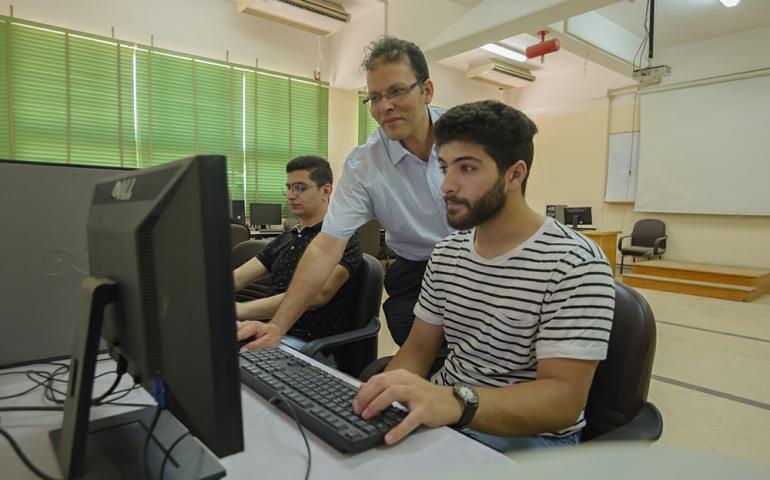 Overview
Modern technology has the power to boost business performance and productivity. The department of Information Systems is no exception. All types of public and private organizations and institutions worldwide rely on them to research and develop new ways to generate revenue, engage customers, and streamline time-consuming tasks. 
At the department of Information Systems, Faculty of Computers and Information - AUN, 
We equip students with the required theoretical origins to be ready for the current intensive global competition in technology and information.
We conduct applied research in the field of information systems that have a direct impact on the development of society.
We provide scientific and technical advice and assistance for institutions and agencies that are in need for information systems.
We offer Applied Information System Diploma that is awarded to students from different faculties to raise the number of graduates who can respond to the current need in the labor market.
We participate with specialized agencies for the development and urbanization of software information systems, networks, and applications.
We organize seminars and scientific conferences to deepen the concepts and upgrade scientific cooperation between the specialized cadres.
We Create scientific agreements with corresponding bodies and institutions locally, regionally, and globally in order to exchange experiences and research on the specialties of information systems.
We Propose the idea of establishing special units of advanced research in the field of information systems.